Other Sierra Flights & Custom Tours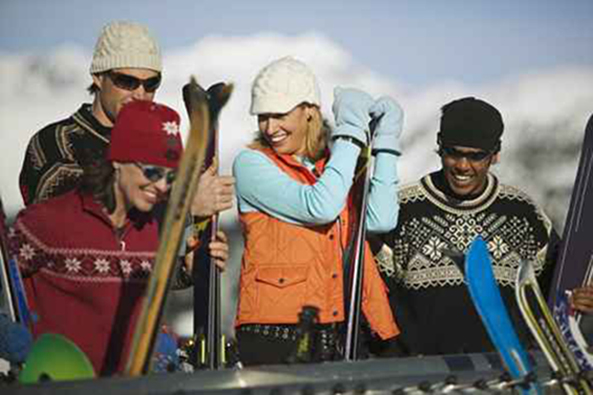 YOSEMITE AND SIERRA NORTH TO TAHOE



Yosemite to Lake Tahoe passes the Lyell Glacier going to the Minaret Range by Mammoth Lakes, where we then turn north flying over Mono Lake and the Historic ghost town of Bodie. Your narrated aerial adventure continues north along the precipitous Sierra, where the canyons and creeks drop off the steeply into Bridgeport's verdant Hunewell Valley. Passing the Sweetwater Mountains and Carson Valley, we cross the Sierra just south of Lake Tahoe. Our route returns back along the Pacific Crest Trail by Hope Valley, Kirkwood and Mt. Reba Ski areas. Approximate flight time: 1 hour 45 minutes.
4 in 1 – FLY BELOW SEA LEVEL
Death Valley is not easy to get to. We take you via Yosemite, Sequoia and Kings Canyon National Parks, so really it's four trips in one. Like Yosemite but 4 times bigger, there is a lot of back-country in this desert park that most don't see. Mosaic Canyon, Scotty's Castle, Ubhebe crater, Saline Valley and many desolate nowhere canyons. You will also get to see isolated island peaks and sand dunes at eye level. A quick trip back and forth to Death Valley is great, but we also like to stay the night. Breathe the fresh dry air, hike the canyons, visit Devil's Golf Course and absorb the history. 2.5 hours or overnight option.

Book Now
3 in 1 – YOSEMITE SOUTH TO KINGS CANYON/SEQUOIA



This journey to the deepest canyon in North Americas starts with Yosemite Valley and traverses the highest peaks of the High Sierra. We follow the John Muir trail and its' Wildernesses south to the spectacular Kings Canyon, 8400 feet deep, and then on to Sequoia National Park. We go down the west side of the Sierra crest crossing over by Mt. Whitney (highest peak in the contiguous states). Your pilot narrates as you fly back up the dramatic east side of the Sierra Crest past the tumultuous Palisades Glacier. Grandeur of the Owens valley separates us for the White Mountains. Death Valley is in the distance. We continue north past Mono Lake, over Tioga Pass, and down the Grand Canyon of the Tuolumne river passing Hetch Hetchy on way the home. 2+ hours.
GOLD COUNTRY TOUR



Your golden 49er flight over the Mother Lode brings everyone a birds eye view of the rugged Sierra Foothills and deep river canyons, providing perspective on the relationship of the geography that is difficult to grasp from the ground. You hear stories and maybe some tall tales as you pass over Tuolumne County's new and old gold mines. We wing it over Melones Reservoir, Lake Don Pedro, the Tuolumne River, then on to Groveland and Pine Mountain lake. We return via Tuolumne City, Sonora and over historic Columbia State Park.
CUSTOM TOURS



We can help you design your own personalized vacation by 'Going the exploration route'. Courtney Aviation's Airvantage gives you access to the entire Western United States, and countless opportunities to find your own unspoiled destination. Flying with us enables you to customize your vacation. Ski flights, wilderness backpacking, whitewater rafting…the sky's the limit!
SIERRA SKI TRIPS



We fly you, your friends, skis and baggage to ski mountaineer back from the Eastern Sierra on your own schedule. Jump in and we're off. We'll guarantee you a window seat for a spectacular view of the snow-covered High Sierra that you will soon be traversing.
Our most popular destination is Lee Vining, at the far side of Tioga pass. The closed Tioga Pass road routes you into some of Yosemite's finest backcountry skiing to be had, with what many consider to be the best all around terrain and snow to be found anywhere. The best part is, it's right here in Northern California with easy access. Call for sample itineraries and a custom quote on the trip of your dreams.
MOTHER LODE ESCAPE



Relax rather than drive. A perfect weekend of leisure while capturing all Yosemite's grandeur. Start with a rich and fun history jaunt, finishing with a pleasurable night on the ol'town. By staying at a quaint Bed and Breakfast in Columbia State Historic Park, you are in the middle of an action packed small town, and you still see Yosemite National Park up and down (see Yosemite Flight Tour). Enjoy warm foothill nights and the lore of the miner 49ers without the hectic roads. Our Yosemite Gold Country package is the ideal Sierra mini-vacation. You'll find a wide variety of fine dining and wines, saloons full of fun in this restored gold mining town of Columbia.
MONO LAKE'S VOLCANICALLY ACTIVE EASTERN SIERRA and YOSEMITE ADVENTURE
This adventure explores Yosemite from the east leaving from Lee Vining on Yosemite Park's eastern border. Within minutes passengers quickly gain views of Tioga Pass and Tuolumne Meadows. The intense gain in elevation on the Sierra's eastern slope by the Dana Glacier is dramatic and beautiful. Crossing the Sierra Crest twice we check out several volcanic craters, hot springs, Mono Lake, Obsidian Dome and California's next most likely volcano to blow. These trips leave by special arrangement from Lee Vining Airport, so call us to reserve a spot.